The Arnold Palmer Invitational this week wraps up the Florida swing as we inch closer to the Masters Tournament.  Bay Hill has hosted the tournament since 1979 and is widely known to be disliked by a decent amount of players.  The greens were reseeded back in 2015 to change from Emerald Dwarf Bermuda to TifEagle Bermuda grass.  The grass was reseeded to improve the conditions of the course since there were multiple complaints. Another important stat to keep in mind is that around 58% of the field will make the cut as opposed to 49% due to a smaller field.   This will likely increase lineups containing 6 golfers that have made the cut.  That is, unless the chalk completely busts.
Historically, the Arnold Palmer Invitational has provided the most scoring of the Florida swing.  This concept has been drastically altered as we saw Hadwin shoot 14 under par at the Valspar Championship and Rickie Fowler shoot 12 under par at the Honda Classic.  However, there will be plenty of scoring this week so buckle up.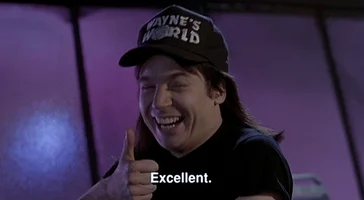 When we first started researching the Arnold Palmer Invitational, a familiar name kept showing up as a course horse.  Tiger Woods has completely dominated this event winning 8 times.  Unfortunately, Tiger is dead to the PGA Tour so we don't have to worry about him this week.  However, this is a much stronger field then we have recently seen in the Florida Swing.
 Key Statistics
If you read our 2017 Arnold Palmer Invitational Course Preview, we highlighted a few key statistics that will help narrow our focus.  With the winner likely to be in double digits and a few reachable par 5's, we are going to want to target the scorers.
The first key statistic we targeted was SG: Tee to Green.  This is a concept we have heavily relied on with great success in the Florida Swing.  This combines all aspects of ball striking from Off the Tee, Approach, and Around the Green.  With difficult to hit greens, we want to target the superior ball strikers that will put themselves in plentiful birdie opportunities.
Since we mentioned a few reachable par 5's, it would make sense to focus on players with excellent Par 5 scoring.  DraftKings scoring weights an eagle at 8 points so having several guys with eagle looks can really catapult your lineup towards the top.  The top Par 5 scorers will be able to do some damage this week.
The Arnold Palmer Invitational is generally the highest scoring of the Florida swing.  We are going to look for the players that have the highest Birdie or Better % (BoB%).  This will target the players that are going to rack up the birdie points.  Hey, we could even use a few streaks as well.
 Weather
The weekend is looking ideal for Golf.  The wind picks up minimally on the weekend so we won't be able to gain an edge on focusing on a certain wave of tee times on Thursday.  As always, go ahead and simply target the best golfers.
 Core Players
Henrik Stenson ($11,500): Henrik Stenson is playing on a completely different playing field.  I've searched and searched and searched for a reason NOT to play Stenson.  And I cannot find one.  The one problem with European players is that there are no SG statistics to rely on since the European Tour is still working on catching up to the PGA statistically.  However, the one thing we do know is that Stenson loves his long iron/3-wood play.  He even came out and said that he loves the Valspar Championship and Arnold Palmer Invitational because it just suits his game perfectly.  Stenson loves the course, has unreal course history (5 straight top 15s), playing red hot golf (6 straight top 10s if you don't count the weekend he ate the bad tacos), and gets to sleep in his own bed.  Stenson is going to be mega chalk.  As we have always said, if you love a chalky player, make sure you are double the field.  This can be a tough pill to swallow having 60% exposure to a single player, but you can reap the rewards when Stenson finishes top 5.
Hideki Matsuyama ($10,300): Some people may look at his recent form and see an 80, yes 80, on the scorecard.  That scorecard looked like me playing 18 at a bachelor party with a few mulligans.  However, many will also forget that he ended up on the wrong end of the weather at the Genesis Open.  Hideki is an absolute monster ball striker.  Ranked 6th in SG:Tee to Green, 10th in Approaches > 200, and 1st in Par 5 Scoring, Hideki will be one of the players my lineups start with.
Justin Rose ($9,500):  Rose may be one of the highest owned plays this week.  He is a safe cash play and can get you that win you need in a GPP.  I love Rose this week.  His price allows you to pay up for one of the studs and still have enough salary to construct a solid lineup. Rose is a course horse at Bay Hill with 4 top 15's in his last 5 tries. Rose ranks 10th in SG: Tee to Green, 30th in BoB%, and 20th in Par 5 scoring.  Rose is a solid play in all formats this week.
Francesco Molinari ($8,600):   Francescoooooooo, that's fun to say.  Francesco isn't going to win a birdie-fest tournament.  However, his price of $8,600 is perfect for a guy that can give you a top 10 finish.  Molinari is a course horse making 4/4 cuts with 2 top 10's. He ranks 21st in SG: Tee to Green, 11th in BoB%, and 15th in Par 5 scoring.  What he lacks in distance, he makes up for with precision. Load up on the Italian Stallion.
Charles Howell III ($6,900):  How did this happen?  Charles Howell III at $6,900 after being priced at $9,400 last week.  That is insane.  CHIII is 6/6 for cuts made at Bay Hill. CHII ranks 31st in SG: Tee to Green, 20th in Scrambling, and 24th in Par 5 scoring.  For a guy priced $6,900, the statistics and recent form are too good. Don't overthink this, just plug him in your lineups.
Bonus: Rickie Fowler ($9,900): *GPP ONLY  I will never pay $9,900 for Fowler in a deep field, I will never pay $9,900 for Fowler in a deep field.  Think again.  Fowler's recent form checks every box we are looking for this week.  I will admit I was originally turned off by this price.  However, just look deeper into how well Fowler is playing this year.  He is 5th in SG: Tee to Green and 4th in Approaches >200.  Fowler is playing extremely well and is a solid pivot from Rose in GPP.
Also consider:  Rory McIlroy, Paul Casey, Thomas Pieters, Tyrrell Hatton, Martin Kaymer
 Dark Horse
Anirban Lahiri ($6,700):  John Daly for $6,700 or Anirban Lahiri… I'll take the sober one.  Anirban has been playing superb golf recently for being priced a few hundred dollars above minimum.  He was 6th in SG: Tee to Green at the Honda Classic.  He just missed a few too many putts. While he hasn't played at Bay Hill, he comes into the Arnold Palmer Invitational in amazing form, finishing top 15 in 3/4 events. In a deep field, I could see Lahiri garnering single digit ownership.  Lahiri is 45th in SG: Tee to Green, 3rd in BoB% and 44th in Par 5 Scoring.  Lahiri could be a sneaky low owned play that will catapult your lineups.
Also consider: Wesley Bryan, Luke List, Kyle Stanley
 Chalk to Fade
Jason Day ($10,600):  It is never easy to stomach fading a defending champion.  However, Day has not played like a recent #1 world golfer.  With a MC at the Farmers Insurance Open and a 63rd at the Genesis Open, his form just doesn't match his price this week.  In order to gain an advantage in a GPP, you need to take a hard stance on some high owned plays. His putting this year has been atrocious as well, ranked 185th in SG:Putting. With his recent health and injuries, I will let others take the chance.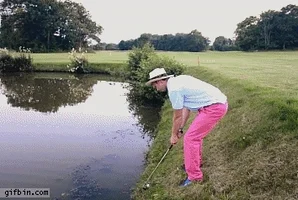 Podcast