Let's start the core off with a player ranked 60th or lower in the OWGR.  Oh wait, they will all be playing in the WGC Match Play event this weekend that isn't offered on DraftKings.  However, the good news is that there will be daily fantasy golf this weekend where we can sweat and sweat and sweat on Friday until our core player safely makes it through the cut to the weekend.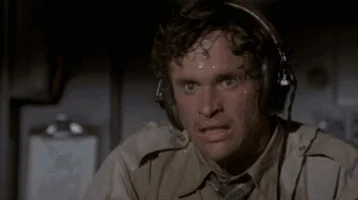 The Puerto Rico Open is played at Coco Beach Golf & Country Club, a 7,506 yard Par 72 course.  Tony Finau won this event last year but will not be defending his title due to choosing to be an alternate for the WGC Match Play event in Austin.  This is a much weaker field than we have seen in the recent tournaments so it will be very important to find that diamond in the rough, a very thick rough where diamonds are not typically found.
Key Statistics
The Puerto Rico Open is typically a birdiefest.  That is, unless the wind decides to show up.  The winner typically finishes in the mid to upper teens under par in ideal conditions.  Back in 2015 Alex Cejka finished -7 when the wind was howling as compared to Chesson Hadley coming in at -21 back in 2014.  Since the tournament usually features plenty of scoring, we are going to target players with a strong Birdie or Better %.
We have been riding the SG: Tee to Green statistic this year with much success.  We are going to want to target the best ball strikers in a 7,506 yard course.  It's finding the right mixture of length and accuracy.  The reason we love this statistic is that it combines all aspects of ball striking from Off the Tee, Approach the Green, and Around the Green.  Since we mentioned in our Puerto Rico Open Preview, GIR and Driving Accuracy have been key historical statistics.  We will rely on SG: Tee to Green to select our core players.
The winner of the Puerto Rico Open each year has excelled on the 10 Par 4's on the course.  We are going to target the best Par 4 Scorers hoping that the trend continues.  The magic 8 ball agrees.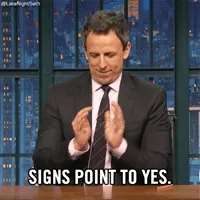 Weather
Do you want to start with the good news or bad news?  Let's get the bad news out of the way.  It is supposed to rain every day.  Good news, the wind is looking light.  We will continue to monitor the situation as the week goes on to see if a certain wave will be more favorable in the conditions.  Stay tuned!
Core Players
Luke List ($9,900): List can absolutely crush the ball.  The rough here isn't as penal as we saw last weekend at the Arnold Palmer Invitational where the ball just stuck in the rough.  This allows players like List to let the balls fly.  He comes in at 20th in SG: Tee to Green, 33rd in GIR%, 5th in Approaches From > 200, and 21st in BoB%. Oh, and by the way, his Par 4/5 Scoring is pretty impressive as well.  He is my favorite play this week.
Brandon Hagy ($8,300): Hagy is another wizard off the tee.  Three key statistics stand out for Hagy this week.  He comes in at 67th in SG:Tee to Green, 40th in Approaches from > 200, and 53rd in Par 4 Scoring. These key statistics will all come in handy at the Puerto Rico Open. Hagy comes into the tournament in good recent form faring no worse than 33rd in his last 3 tournaments, as well as finishing 16th here last year.  At $8,300, we will have plenty of exposure to Hagy.
J.T. Poston ($8,600): Who?  See the common theme this week.  You will be rostering players you may have never rostered before.  Poston comes into the tournament in great form finishing top 30 in his last 3 events.  Poston is 86th in SG: Tee to Green, 62nd in Bob%, and 85th in Par 4 Scoring.  I am hoping Poston goes overlooked by the others in this range so we can be ahead of the field on this talented youngster.
Graham DeLaet:  Which Graham at the top are you choosing?  DeLaet burned quite a few people last week but is still going to be super chalky this week..  DeLaet comes in ranked 71st in SG: Tee to Green, 38th in GIR%, 28th in Approaches from >200, and 42nd in BoB%.  Graham is an excellent ball striker, just struggles once he gets around the green. However, he should be able to hit enough GIR to overcompensate that area of his game.  His putter has also been impressive this year.  2017 is the year of the Canadians, EH?!
Also consider: Peter Uihlein, J.J Spaun, Cameron Percy, David Hearn, Alex Cejka
These core players will garner the most exposure (40%+) in our lineups at the Puerto Rico Open.  We will be using these lineups as staples and incorporating some of the deep sleepers you need at low ownership to take down a large GPP.
Dark Horse
Harold Varner III ($7,300): It is never easy to stomach a player like Harold Varner III.  He can start the round 4 under on the front nine and somehow destroy a good round with a few disastrous holes.  However, in a weaker field like the Puerto Rico Open, this is where Varner shines.  He won the Australian PGA back in December so we know he is capable of winning.  A few statistics that we like are his GIR% is 73rd at 69% and SG: Tee to Green is 72nd.  He won't make the core plays but I will have exposure to him somewhere around 20%.
Also consider: Martin Flores, Greg Owen, Trey Mullinax, Boo Weekley
Chalk to Fade
Scott Brown ($9,800): NOTE:  This is for large field GPP's only.  Scott Brown has impressive course history at Coco Beach Golf, winning the event back in 2013.  He also has a runner up finish at the Genesis Open back in February.  However, when we dug into his statistics this year, they are not impressive for a guy priced at $9,800.  Brown comes in ranked 179th in SG: Tee to Green, 179th in GIR% at 63.45%, and 153rd in Par 4 Scoring.  I will pass on Brown and load up on List in that price range.
Podcast