The Masters Tournament is here, and we are all trying to be millionaires. Hopefully one of our followers will be counting their cash on Sunday.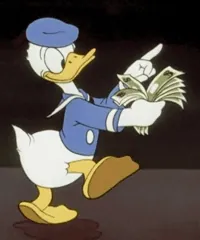 DraftKings completely changed the Birdie this week in an attempt to lure people into playing the first Fantasy Golf Millionaire of the season.  The Birdie this weekend is a 20-max entry as opposed to the usual 150-max entries.  I believe this is a move to attract the casual player to max out the Birdie.  The Fantasy Golf Millionaire is the typical 150-max entry tournament. It is very expensive to max the tournament but doesn't hurt to throw a couple darts at the million dollar first place.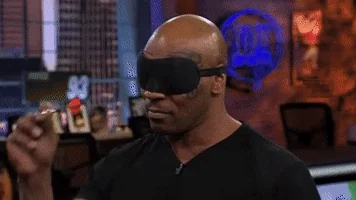 The prize payout of the Fantasy Golf Millionaire is very top heavy.  As you can see below, the difference between 1st and 9th place is $995,000.  Ouch.  This is why I will only be putting a few entries in an attempt to win the million dollars.
| | |
| --- | --- |
| 1st | $1,000,000.00 |
| 2nd | $150,000.00 |
| 3rd | $75,000.00 |
| 4th | $40,000.00 |
| 5th | $25,000.00 |
| 6th | $15,000.00 |
| 7th | $10,000.00 |
| 8th | $7,500.00 |
| 9th – 10th | $5,000.00 |
Now let's get into the fun part.  With only having  20 entries in the birdie, I think it is advantageous to pick a few guys you like and be well overweight the field with them.  I will be keeping a very tight core with my 20 entries and rotating a few sleepers into the lineups.  If the core absolutely hits you will be looking at a nice payday come Sunday. Let's get into the core players that I will loading up on in my max entries.
Key Statistics
We outlined the key statistics we are diving into this week in our Masters Tournament Preview article.
Total Driving (combination of Driving Distance and Driving Accuracy)
SG: Tee to Green (Off the Tee, Approach the Green, Around the Green)
Par 5 Scoring
Greens in Regulation (GIR)
Course History
Core Players
Rory McIlroy ($10,600) – It's hard to avoid Rory at this price and course history.  Rory has made all 6 cuts at the Masters as well as 3 straight top 10s.  I have a strong feeling Rory will be wearing the green jacket come Sunday.  He will also be very chalky so if you like him as much as we do, make sure to be overweight the field.  Rory checks so many boxes this week statistically.  Rory is ranked #1 in 2017 in SG: Tee to Green, SG: Off the Tee, and SG: Approach the Green, Par 5 Scoring, and 6th in GIR%.  That is simply incredible golf Rory is playing.  He has been struggling around the green and putting but I will be putting larger weight on his ball striking to offset the need to scramble at Augusta.
Dustin Johnson ($11,300) – We haven't seen a player on a roll like this since Tiger Woods circa 2009.  Too soon? Back to DJ.  He is playing with great confidence and is just completely focused.  Similar to Rory, DJ's ball striking has been amazing to watch this year.  He is ranked 2nd in SG: Tee to Green, GIR%, 3rd in SG: Off the Tee, 6th in Par 5 Scoring, 8th in SG: Around the Green, and 11th in SG: Approach The Green.  He also has finished 4th and 6th at the Masters the last two years.  I will be starting a lot of my lineups with DJ and Rory.
Rickie Fowler ($9,300) – Yes, he missed the cut here last year.  He is a different golfer this year and just looks so confident out there.  If you have followed us the past month you can probably tell that we have loved Rickie Fowler this year.  And it has paid significant dividends.  Rickie is 11th in SG: Tee to Green, 12th in SG: Approach the Green, 32nd in GIR, and 32nd in Par 5 Scoring. Bonus statistics: Rickie is 7th in Par 4 Scoring and 1st in Scrambling. We will be riding the Fowler wave this week.
Paul Casey ($7,800) – This is simply a misprice.  Casey has played Augusta well the last 2 years finishing 4th and 6th.  He also comes into the Masters in great form with 6 straight made cuts.  This Englishman is 18th in SG: Tee to Green, 5th in SG: Around the Green, 26th in SG: Approach the Green, 36th in GIR, and 8th in Scrambling.  Casey hasn't been rolling the rock that well.  However, putting has the most variance as a statistic so if the putter can get hot this weekend Casey will going low.
Also Consider: Jon Rahm, Jordan Spieth, Phil Mickelson, Justin Rose
Dark Horse
Tyrrell Hatton ($7600) – It can be intimidating to take a first timer at Augusta.  However, we can make an exception.  Hatton is an excellent golfer coming into the Masters in great form with 6 straight top 15s.  In his limited PGA events this year,  Hatton is 19th in SG: Tee to Green and 6th in SG: Approach the Green.  As a bonus, Hatton is 1st in SG: Putting.
Also consider: Adam Hadwin,  Kevin Kisner, Marc Leishman, Francesco Molinari (Caution wrist injury), Emilliano Grillo
Fade
Henrik Stenson ($9,500) – We will be completely avoiding Stenson this week.  His ball-striking has been terrible recently as I can't even count how many times he landed a splash in the water.  He also doesn't have a great history at the Masters as he has only cracked Top 15 once.  I expect his putting woes to continue on the slippery surfaces at Augusta as well.  Many will continue to ride Stenson but we will completely stay away.
Podcast