With arguably the best tournament of the year behind us, I think we can all agree that The Masters shot tracker was incredible.  We need to put together a petition for the PGA Tour to upgrade their current shotlink system.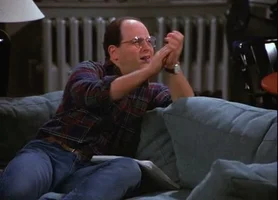 For all those that played daily fantasy last weekend for The Masters, throw all that research out the window. Harbour Town Golf Links will play completely different from Augusta National. The RBC Heritage will be played at Harbour Town Golf Links where it has been held since 1969 with a few name changes between now and then.  Harbour Town comes in at a 7,101 yard Par 71 course.  There are 11 par 4's, 4 par 3's, and 3 par 5's here.  The fairways at Harbour Town are heavily wooded so targeting the accurate players will be important. There was a hurricane that whipped through Harbour Town last year but I have seen reports that the course is still heavily wooded. When Jim Furyk is a 2-time winner at a course I think that fact speaks for itself that it is not a bomber's course.  Oh, and Matt Kuchar won here in 2014 as well so bombers won't have an edge here.
The greens are smaller than average with multiple bunkers surrounding many of the greens. The greens will play much slower than last weekend so we won't need to get tilted about missing 4 foot putts again.  They are also played on TifEagle Bermuda.
Past Winners
2016 Branden Grace
2015 Jim Furyk
2014 Matt Kuchar
2013 Graeme McDowell
2012 Carl Pettersson
2011 Brandt Snedeker
2010 Jim Furyk
Key Statistics
If you couldn't sense where we were going in the first few paragraphs, the key statistics this week will be geared towards accuracy.  The first important statistic we are really digging into is Driving Accuracy.  If Furyk and Kuchar can win an event, we can ignore driving distance.  The thick tree-lined fairways can give players serious trouble from missing the fairways.  Let's target those players that are accurate off the tee.
With the greens smaller than tour average and bunkers surrounding many greens, it will be important to target players with high Greens in Regulation.  By hitting the greens we won't have to stress players scrambling to make par.  We wouldn't be opposed to using Scrambling as a secondary statistic for those greens that are missed.
Several of the Par 4's have an average score over par.  With 11 of them on the course, we are going to want to target the top Par 4 Scorers.  While a majority of the field will be losing strokes on these Par 4's, we are going to want to be par or better.
Looking back at historical tournaments here at Harbour Town, a majority of the strokes are hit in the 150-175 yard range.  We are going to want to target the players with excellent iron play in this range. The specific stat that we will be digging into is Proximity 150-175.
Weather
As of right now,  the wind is looking minimal and does not favor a specific wave.  We will continue to keep you updated if anything changes.
FantasyDraft Strategy
For those of you that haven't played PGA on FantasyDraft before, the pricing is much tighter than FanDuel and DraftKings.  This gives the informed player a significant advantage as it requires an effective strategy since you are not able to fit all the top golfers into your lineups.
With that in mind, we are going to target a balanced lineup approach this week.  This will allow us to create lineups with guys that check the box in the key statistics we mentioned earlier.
Let's get into the plays that will fit this strategy.
FantasyDraft Plays
Jason Dufner ($19,100) – Women troubles aside, Dufner is playing top notch golf these days.  Dufner ranks 19th in Driving Accuracy, 44th in SG: Tee to Green, and 15th in Scrambling. Dufner is also riding a hot putter ranking 39th in SG: Putting for just a little bonus statistic.  Oh, and wait, he also has made 7 straight cuts at Harbour Town.  Load up on the Duf.
Francesco Molinari ($18,400) – This is a course where Francescooooooo can excel at.  A course that requires precision rather than distance, the Italian Stallion can hit those fairways and set himself up for some easier approach shots.  This is backed by ranking 3rd in Driving Accuracy and 15th in SG: Tee to Green.  After a rough first round at Augusta,  Francesco finished the final three rounds one under par.  With nine top-20's since last fall, Francesco is another player I will be starting my lineups with.
Kyle Stanley ($17,200) – The absolute ball striker, Stanley is going to get that putter hot soon and win a tournament.  Stanley is definitely worth taking a chance on this week as a sleeper pick.  Stanley comes into the RBC Heritage ranked 13th in Driving Accuracy, 5th in SG: Tee to Green, 6th in GIR, and 25th in Scrambling.  Can the putter get hot this week and take him to the top?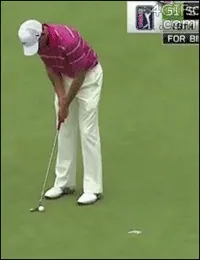 Lucas Glover ($17,100) –  Another guy that is popping on our models as the absolute ball striker.  If Boo Weekley can win an event twice, ball striking must be relevant.  Typically known for his putting woes, Glover actually has been putting a bit better this year.  These greens also don't concern me for bad putters.  Glover ranks 40th in Driving Accuracy, 7th in SG: Tee to Green,  and 8th in GIR%.  If he can manage to sink a few putts he can catapult up the leaderboard.
Luke List ($17,000) – With the heavier weighting for bogeys on FantasyDraft, List is a guy that avoids them and also provides the birdie upside. LL has had a stellar start to the 2017 season and with a shorter track this week he will be able to club down and keep his accuracy in check. List ranks 17th in SG: Tee to Green, 35th in GIR% and 42nd in Scrambling. These stats match up well for the smaller greens this week at Harbour Side. I like his chances this week to make a run.
Tyrrell Hatton ($19,500) – Wait, didn't he finish fourth from last at The Masters? As the highest ranked golfer in the tournament, Hatton is a player that can run away from the field when he is clicking.  Prior to Augusta, Hatton rolled out 7 straight top-20's.  I will go back to the well and hope people are staying away from the burning image of him whacking his bag with his club after a bad shot last week.  Hatton ranks 19th in SG: Tee to Green and 7th in SG: Approach.  Branden Grace missed the cut at Augusta last year and then came back to win the RBC Heritage a week later.  Narrative street for Hatton?