Welcome back after a stress free weekend.  Or maybe it wasn't so stress free if you decided you couldn't have a weekend without a golf sweat.  While the Zurich Classic decided on a team format last weekend, we were all refreshing our Euro Tour scores in the middle of the night hoping for the best.  Sometimes a blind squirrel finds a nut after all.
The Wells Fargo Championship has been moved from the usual Quail Hollow Golf Club to Eagle Point Golf Club.  This is due to Quail Hollow Golf Club being chosen to host the upcoming PGA Championship in August.  We can throw course history out the window as this is the first year Eagle Point Golf Club will be hosting the Wells Fargo Championship.  However, both of the courses are Tom Fazio designed so there may be some design similarities that will help the course horses at Quail Hollow Golf Club.
Enough of that nonsense.  Eagle Point Golf Club plays at 7,400 yards as a Par 72.  I've seen comparisons of the course as a "poor-man's Augusta" with speedy greens and firm conditions.  Marsh Benson, the superintendent of Augusta for 27 years, even led the aesthetic improvements of the course to prepare for the Wells Fargo Championship.  Eagle Point also underwent a tree removal program that opened up the course a bit to allow more wind from the coast.  And windy it will be!  Be sure to check for updates on the wind as the week goes on.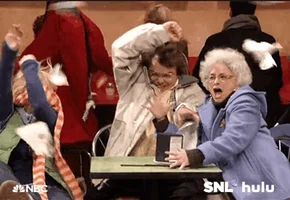 Past Winners
2016 James Hahn
2015 Rory McIlroy
2014 J.B. Holmes
2013 Derek Ernst
2012 Rickie Fowler
2011 Lucas Glover
2010 Rory McIlroy
Weather
From looking at the weather, this coastal course looks like it will be a bit windy.  This will lead us to target the best ball strikers that can minimize the impact the wind can have.  We will continue to monitor the weather but as of right now the wind looks consistent throughout the weekend.
Key Statistics
SG: Off the Tee – With the length of Eagle Point Golf Course, we are going to want to target the premiere ball strikers.  We have shifted our strategy in recent weeks to target the top SG: Off the Tee players as it gives us a much better look at the top overall players off the tee rather than looking only at Driving Distance.  This week we will continue to target the players strong off the tee as it will set them up for better approach shots.
SG: Approach the Green: Since Eagle Point Golf Course has Augusta-like conditions, the greens will be firm and fast.  It will be important to target the players that can stick their approach shots to give them the best look at birdie.
Scrambling: With the speedy greens and elevation changes within the course, there will be greens missed.  We want the players in our lineups that can save par when they do miss the greens.  Chalking up a bogey for each missed green will lead to an early exit from the tournament Friday afternoon.
Par 5 Scoring:  With a couple reachable Par 5's on the course,  the top Par 5 Scorers should be able to give themselves some eagle chances.  With the Augusta like conditions at Eagle Point, the par 5's should be holes that players can capitalize on.  Let's take the players that can catapult some lineups to the top with some eagle looks.
Bonus Stat:  Birdie or Better %
Core Plays
Jon Rahm ($11,000) – I have been on team #rahmgoat since the start of the year.  I don't care if he had a few weeks off and has been enjoying his time outside of golf.  Rahm checks literally every box I'm looking at this week.  He comes in at 3rd in SG: Off the Tee, 9th in SG: Approach, 22nd in Scrambling, 16th in Par 5 Scoring, and 5th in Birdie or Better %.   Load up and don't look back.
Paul Casey ($9,900) – Casey is coming into the Wells Fargo Championship in great form.  He has played excellent golf lately and it should continue this week.  Casey checks the box in several categories we are diving into this week ranking 21st in SG: Approach, 8th in Scrambling, and 58th in Par 5 Scoring.  I expect Casey to carry the momentum from The Master's into Eagle Point and hopefully finish near the top of the leaderboard.
Francesco Molinari ($9,200) – Francescooooooooooooo.  That never gets old.  A player that we were on at the Master's playing on an Augusta-like course seems too easy.  He is another player in great form that we will have decent exposure to. The Italian Stallion comes in at 4th in SG: Approach, 34th in SG: Off the Tee, 14th in Par 5 Scoring, and 23rd in Birdie or Better %.  
Kevin Kisner ($8,400) – What a Sunday for Kisner with 3 hole-outs.  That's one way to help the scrambling statistics.  But seriously, Kisner is playing some quality golf this year making 8/8 cuts.  His game is dialed in, and I expect it to continue on this coastal course.  Kisner ranks 12th in SG: Approach, 41st in Scrambling, 42nd in SG: Off the Tee, and 37th in Birdie or Better %. At this price point, Kisner makes for a quality core play.
Also Consider: Dustin Johnson, Daniel Berger, J.B. Holmes
Dark Horse:
Lucas Glover ($8,600) – Known for his ball striking capabilities, Glover should have what it takes to handle this lengthy course.  As long as Glover's irons are dialed in, his scrambling woes shouldn't have too much of an impact.  Glover ranks 10th in SG: Approach, 14th in SG: Off the Tee, 38th in Par 5 Scoring, and 31st in Birdie or Better %. A boom or bust play, if Glover's ball striking is on, watch out!  Glover is typically priced much lower than this so hopefully that will keep his ownership down.
Martin Laird ($7,100):  No matter how many cuts Party Marty makes, DraftKings refuses to price him up.  I will continue to plug Marty into my lineups as long as he remains near the $7,000 range.  Laird's stats check the box in every category I'm looking at.  He stands at 30th in SG: Approach, 26th in Scrambling, 38th in Par 5 Scoring, 45th in Birdie or Better %, and 56th in SG: Off the Tee. For a guy priced this low, these are some great stats.
Also Consider: Stewart Cink, Emiliano Grillo, Shane Lowry, William Mcgirt, Alexander Noren
Podcast: