First things first.  If you enjoy reading our articles and watching our videos, we have created a listener league.  A simple $5 double up that will allow us to intertact with our followers.  May the best teams win.  Here is the link to join: Daily Fantasy Press Listener League
Finally, a tournament with a strong field that doesn't require us to dig to the bottom of the dumpster to construct a lineup.  This week features the top non-major event of the year.  However, many consider The Players Championship to be the 5th unofficial major event.  Don't get used to this tournament being in May though.  The PGA just announced a major schedule change in which The Players Championship would move up to March and The PGA Championship would fill the void in May.  This will be great for the PGA to avoid competition with the NFL for market share.
Enough of the small talk and on to the weekend.  With no weather concerns (as of today), there will be no arguments over whether or not a particular tee time wave will have the favored draw.  The Players Championship is played at TPC Sawgrass located at Ponte Vedra Beach in Florida.  TPC Sawgrass plays at a little over 7,200 yards as a Par 72.  The greens are played on TifEagle Bermuda grass and will play firm and fast as well as very undulated.  The Players Championship is known for the island green on the 17th hole that features many balls in the water.  I could make a living diving for balls in that water and selling them on Amazon.  TPC Sawgrass features plenty of water.  And I mean plenty of water.  Accuracy will be key to avoid plunking balls on numerous holes.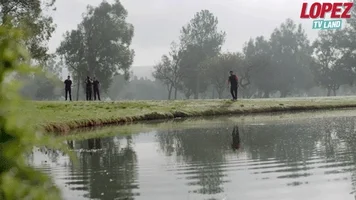 TPC Sawgrass is a Pete Dye designed course.  As we know with Pete Dye courses, there will be a variety of shots this week and will require a strategic approach for each hole.  The course was designed to not favor any single style of play.  This is true when you look at past winners ranging from bombers to the shorter accurate players.
The course went through a dramatic makeover from last year that will create some extra drama this year.  I guess there wasn't enough drama already.  The first makeover was the redesign of the 12th hole.  They shortened the hole to 308 yards from 352 to create a risk and reward driveable hole.  There is water on the left of the green as well as a bunker that needs to be carried.  With a smaller undulated green, Jason Day remarks on how tough a 60 yard bunker shot into the green would be.  The 11th – 13th holes will now create drama that rivals the three finishing holes as there will be eagle opportunities on both the Par 5 11th as well as the now driveable Par 4 12th hole.
Besides the complete redesign of the 12th hole,  short grass was added to several greens to promote creativity.  This will increase the importance of scrambling at TPC Sawgrass as players will have to decide whether to flop the ball close or choose a long putt.  Another addition to TPC Sawgrass was to remove a hill in between the 6th and 7th holes to create a lake as a water hazard.  If you thought there was plenty of water last year, there is even more this year.  They also removed rough on several holes to be replaced with pine straw.  This will penalize the players a bit more on their wayward drives that find the pine straw.
Past Winners
2016 Jason Day
2015 Rickie Fowler
2014 Martin Kaymer
2013 Tiger Woods
2012 Matt Kuchar
2011 K.J. Choi
2010 Tim Clark
Weather
It is going to be toasty this weekend.  Players are going to need to stay hydrated.  Might be a touch windy on Friday/Saturday but nothing serious enough to favor a particular wave or players successful in the wind.
Key Statistics
SG: Tee to Green: TPC Sawgrass requires a variety of shots and consists of doglegs of varying degrees and direction. We are going to need to load up on the top ball strikers.  There is also plenty of water lining the holes which will test the players game from Tee to Green.  See what I did there?
SG: Approach:  Yes, I get it, SG: Approach is already included in the previous statistic we are targeting.  However, this is a second shot course that requires a strong approach game.  We will be strongly emphasizing the shots into the green.  With firm, undulating greens, it will be important to stick the approach shot close to the pin to increase birdie chances.  There are also plenty of hazards surrounding these greens.  The less our players have to scramble the better.
GIR %: Notice a trend here?  We want to avoid our players posting any big numbers, if that is even possible at TPC Sawgrass. With the hazards surrounding many of the greens, we want to hit as many greens as possible. A key example of where a player with solid SG: Approach numbers but a weak GIR% is Webb Simpson.  He ranks 7th in SG: Approach but 71st in GIR%.  By utilizing both stats we can target players with both solid SG: Approach and GIR% numbers and eliminate any outliers that are stronger in only one of the stats.
Par 4 Scoring:  Three out of the four par 5's are reachable by most golfers.  I don't really see much of an edge by focusing on the Par 5's this week.  The key differential that separates the top of the leaderboard from the field this week will be the Par 4 scoring.  The players that excel in Par 4 scoring will be able to gain some strokes while the rest of the field goes in the opposite direction.
Bonus Stat: Birdie or Better % (BoB%)
Core Plays
Rory McIlroy ($18,400) – A married man now, Rory is playing incredible golf this year.  My strategy this week will be to load up on these higher priced guys and rotate the scrubs in the upper 6k to lower 7k range.  Although he hasn't played enough rounds on the PGA Tour this year to accumulate rankings for his stats, we can plug in his current stats and let you know how good of golf he is playing.  Rory would rank 1st in SG:T2G and SG:Approach, 11th in Par 4 scoring, 23rd in GIR%, and 6th in BoB%.  He also has 4 straight top 15's here at TPC Sawgrass.
Hideki Matsuyama ($16,900) – This is a player that is criminally underpriced this week.  Mats has the talent to be priced in the mid to upper 17k range.  He had an unbelievable fall swing with a bit of a lull in early winter.  However, as we saw in The Masters, Hideki is rounding back into that player we saw in the fall.  Hideki ranks 7th in SG: T2G, 4th in Par 4 Scoring, 3rd in Birdie or Better %, and 14th in GIR%.  Hideki finished 7th here last year to go with 3 straight top 25 finishes at TPC Sawgrass.
Kyle Stanley ($12,500) – If you have been playing on FantasyDraft for a while, you know that the pricing is much tighter than the other sites.  We strongly believe this gives an edge to the players that put the time and research in.  Kyle Stanley is the lower priced guy that we can use to allow us to pay up elsewhere.  The absolute ballstriker, Stanley's putter will get hot one of these weekends and take us to the promised land.  Stanley ranks 3rd in GIR%, 6th in SG:T2G, 9th in SG: Approach,  and 12th in Par 4 Scoring.
Bernd Wiesberger ($13,500) – Primarily playing overseas, Bernd is a player that we have been playing on both tours.  He has proven to be a worldwide player this year making every cut dating back to last October to go with 8 top 10's.  Yes, that is 8 top 10's with a victory a few weeks ago at the Shenzhen International.  This is a world class player that would be priced up a couple thousand if he regularly played on the PGA Tour and more people were familiar with him.  He will be a staple in our lineups at this price.
Sleepers
Since our lowest scoring golfer will not count towards our score, we can take on some additional risk for a couple boom or bust plays that will allow us to pay up for the studs.  The sleepers we are identifying this week are:
Lucas Glover
D.A. Points
Ross Fisher
Tony Finau
Gary Woodland
Brendan Steele
Jim Herman