The Charley Hoffman, I mean Valero Texas Open, brings us back to the great state of Texas where everything is bigger.  Charley Hoffman's wallet is especially bigger from playing in this event.  Charley Hoffman, continue to dominate this event.
Back to the tournament.  The Valero Texas Open is the 4th oldest tournament on the PGA Tour.  However, it has only been held at the TPC San Antonio since 2010.  This is a Greg Norman designed course with the help of the one and only major winner Sergio Garcia.
TPC San Antonio is a long one coming in at a 7,522 yard Par 72.  The fairways are narrow and tree-lined so you will likely see the words "300 yards to Native Area" show up on the shot tracker.  Let's just hope our core picks don't end up like Kevin Na posting a 16 on the 9th hole back in 2011.  That would end our weekend early.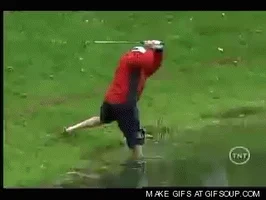 Past Winners
2017 Kevin Chappell
2016 Charley Hoffman
2015 Jimmy Walker
2014 Steven Bowditch
2013 Martin Laird
2012 Ben Curtis
Weather
Key Statistics
With the course coming in at a monstrous 7,522 yards, we are going to want to target the best ball strikers. The strongest ball striking statistic that we have been using this year with much success is SG: Tee to Green.  This allows us to target the premier ball strikers that can stay out of trouble off the tee and stick their approach shots.  We believe this is the most predictive statistic to rely on as it will show us who is really striking the ball well from all aspects of their game tee to green.
A majority of the Par 4's score over par.  These Par 4's are going to give the golfers a challenge.  Let's hope they can handle them better then Kevin Na did back in 2011.  With that in mind,  Par 4 Scoring will be a solid indicator of who can handle the Par 4's at TPC San Antonio.
The winner has posted final scores between 8 under and 14 under the last 6 years.  It will be a combination of avoiding blow-up holes along with scoring when the opportunity presents itself.  This leads us to combine a mixture of Bogey Avoidance and Birdie or Better %.  A 16 on a Par 4 will easily knock a golfer out of the cut line.
The final statistic that we will be putting a lighter weight on this week is Driving Distance.  This is pretty self explanatory when you look at the length of the course.  We have to be careful with this statistic as it is a narrow tree-lined course.  SG:OTT can also be used to see which golfers have the highest combination of Driving Distance and Driving Accuracy.